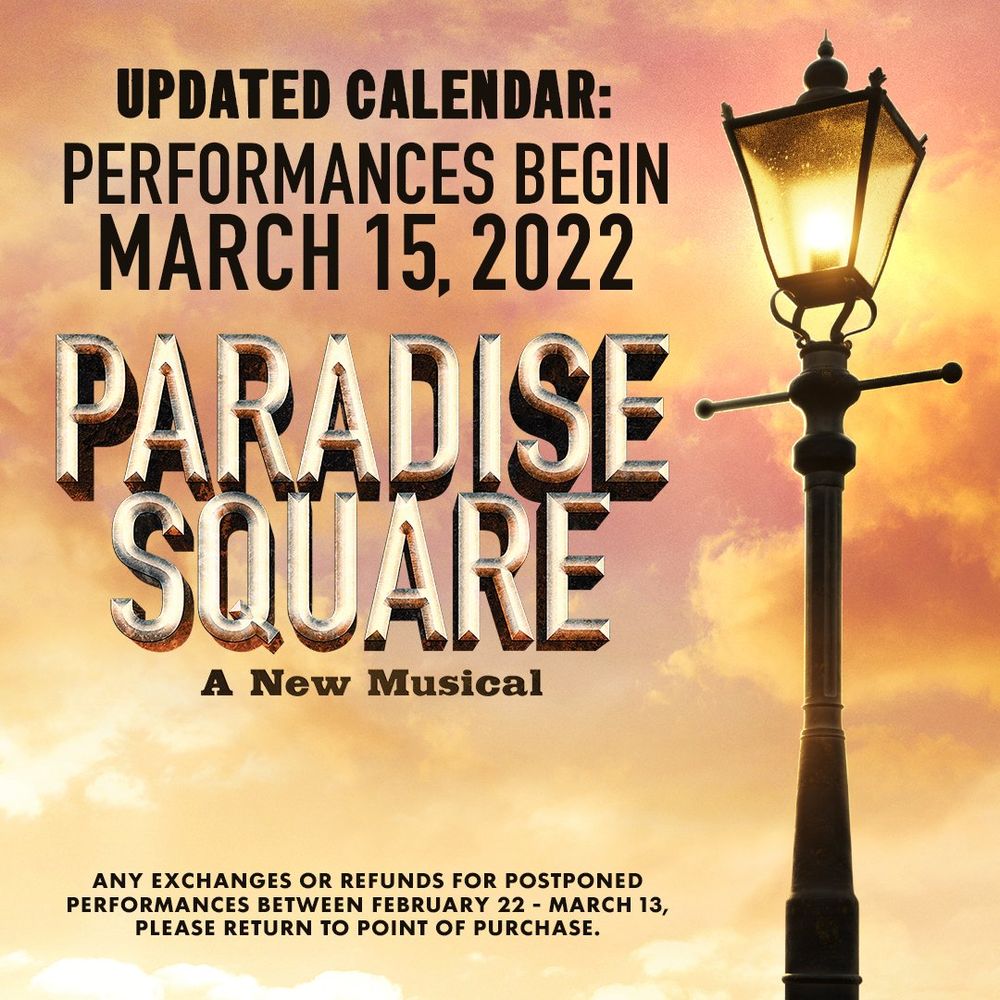 PARADISE SQUARE Broadway dates
January 2022
Paradise Square (with a score by composer Jason Howland and co-lyricists Nathan Tysen and Masi Asare) has delayed its Broadway dates due to Covid precautions. Performances will now begin at the Barrymore Theatre in mid March 2022.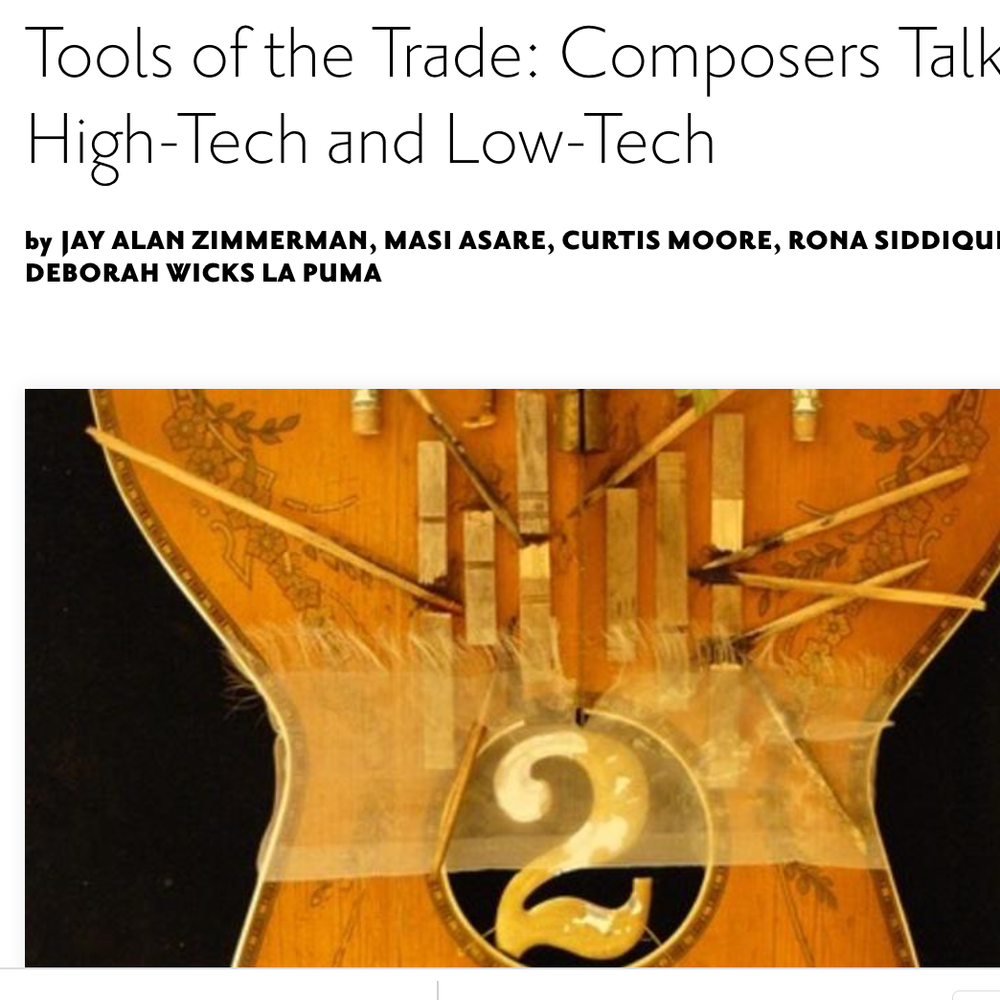 Dramatists Guild Composer Conversation
October 2021
Masi spoke on a panel of composers about tech setups and equipment for writing theatre music, published in The Dramatist, a publication of the Dramatists Guild.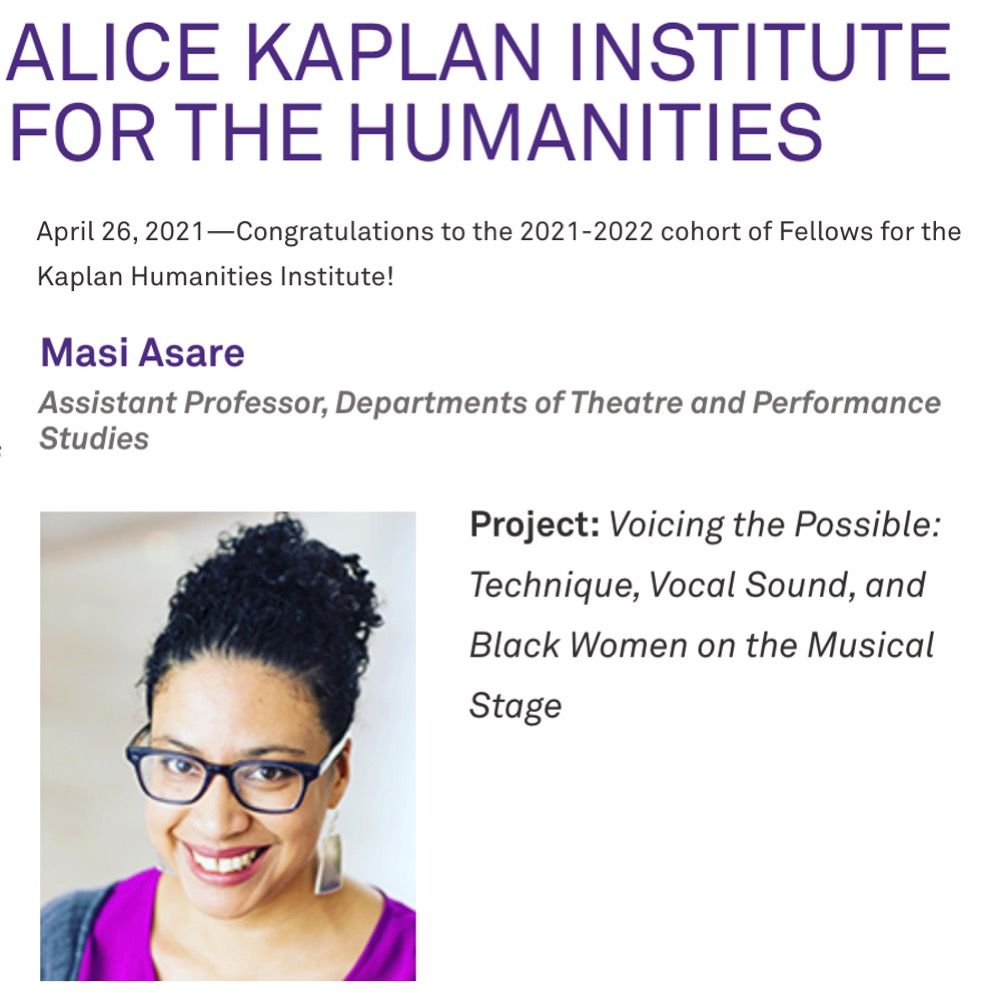 Kaplan Institute Fellowship
April 2021
Masi has been selected as a 2021-22 Faculty Fellow at the Kaplan Institute for the Humanities at Northwestern University, to continue her research on black women, voice, and musicals.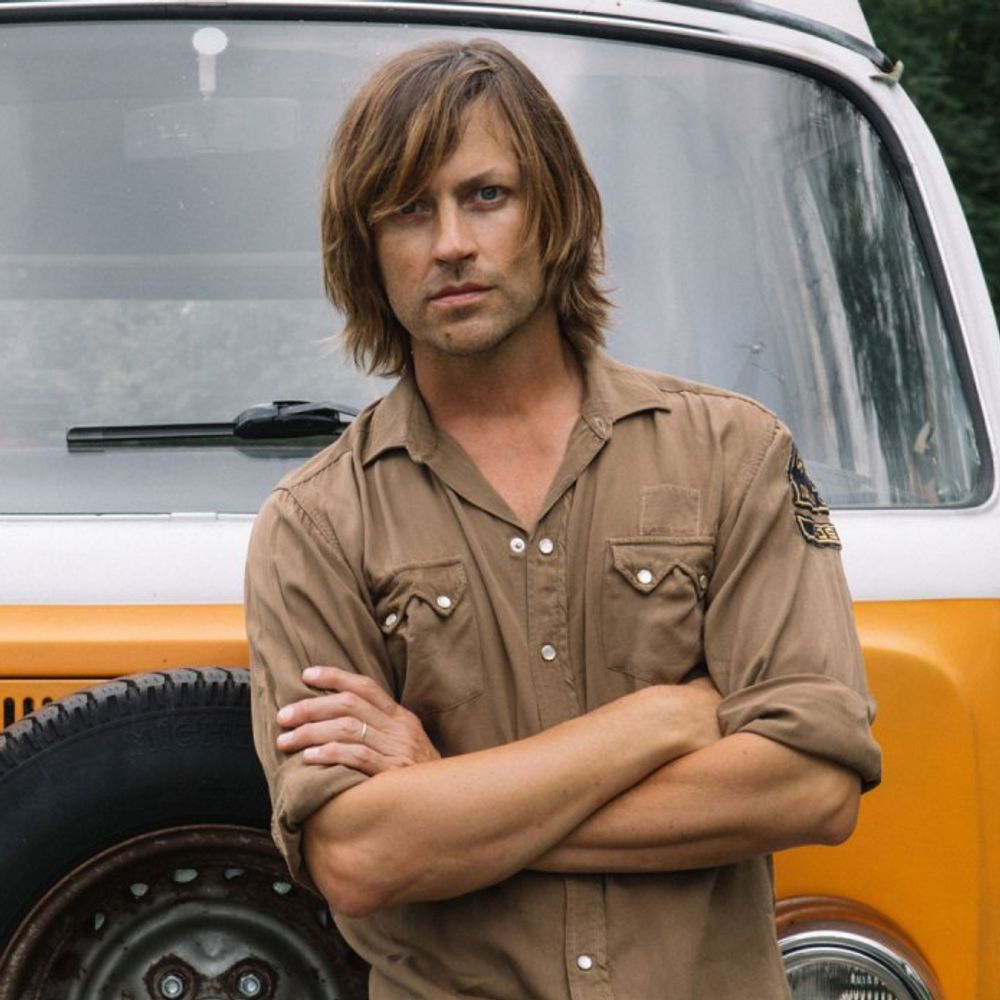 Wheels Off With Rhett Miller
April 2021
The wonderful alternative country/rock singer, songwriter, and musician Rhett Miller (Old 97's) recently interviewed Masi on his podcast about the creative life.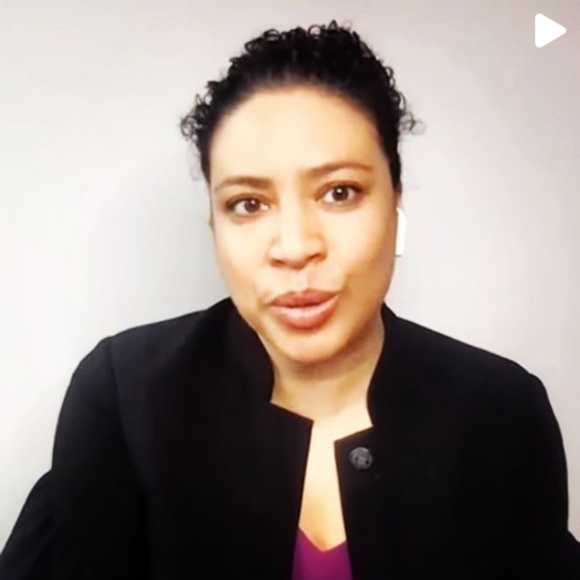 Reflections of Us Speaker Series
April 2021
Masi spoke with Dr. Derrick Fox, University of Nebraska Omaha Director of Choirs and his choral students, on making a life in music, facing imposter syndrome, finding inspiration and pride in one's work as an artist.