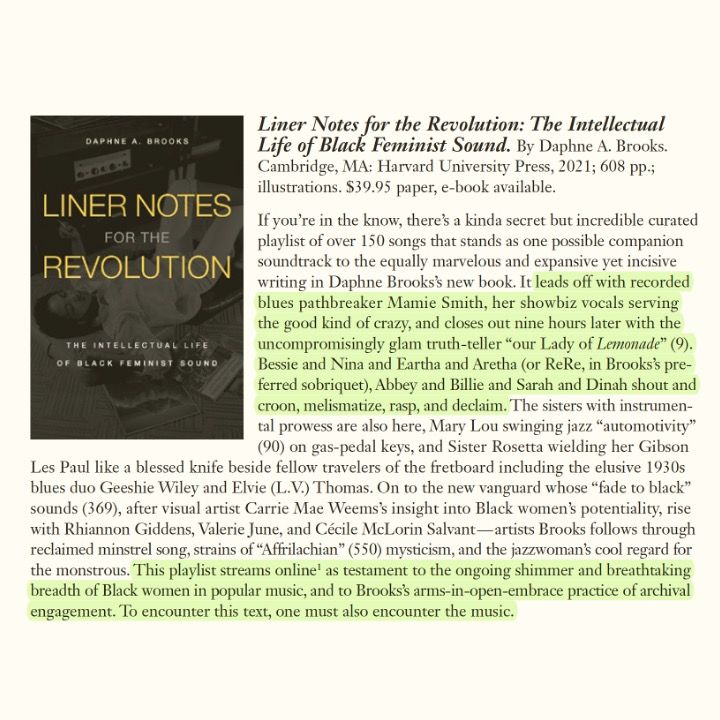 Book Review
TDR 66, NO. 3 (SEPTEMBER 2022): 166–67
Review of Liner Notes for the Revolution: The Intellectual Life of Black Feminist Sound by Daphne Brooks.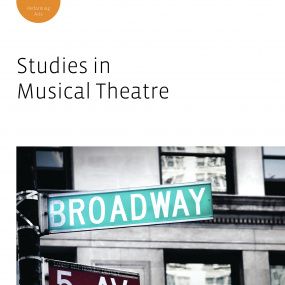 MT/D, or change: An anti-racist musical theatre reading group
Studies in Musical Theatre, Volume 16, Number 1, April 2022, pp. 53-76
Co-authored with Donatella Galella, Jordan Ealey, SAJ, Hye Won Kim, Matthew D. Morrison, Karen Shimakawa, and Celine Parreñas Shimizu.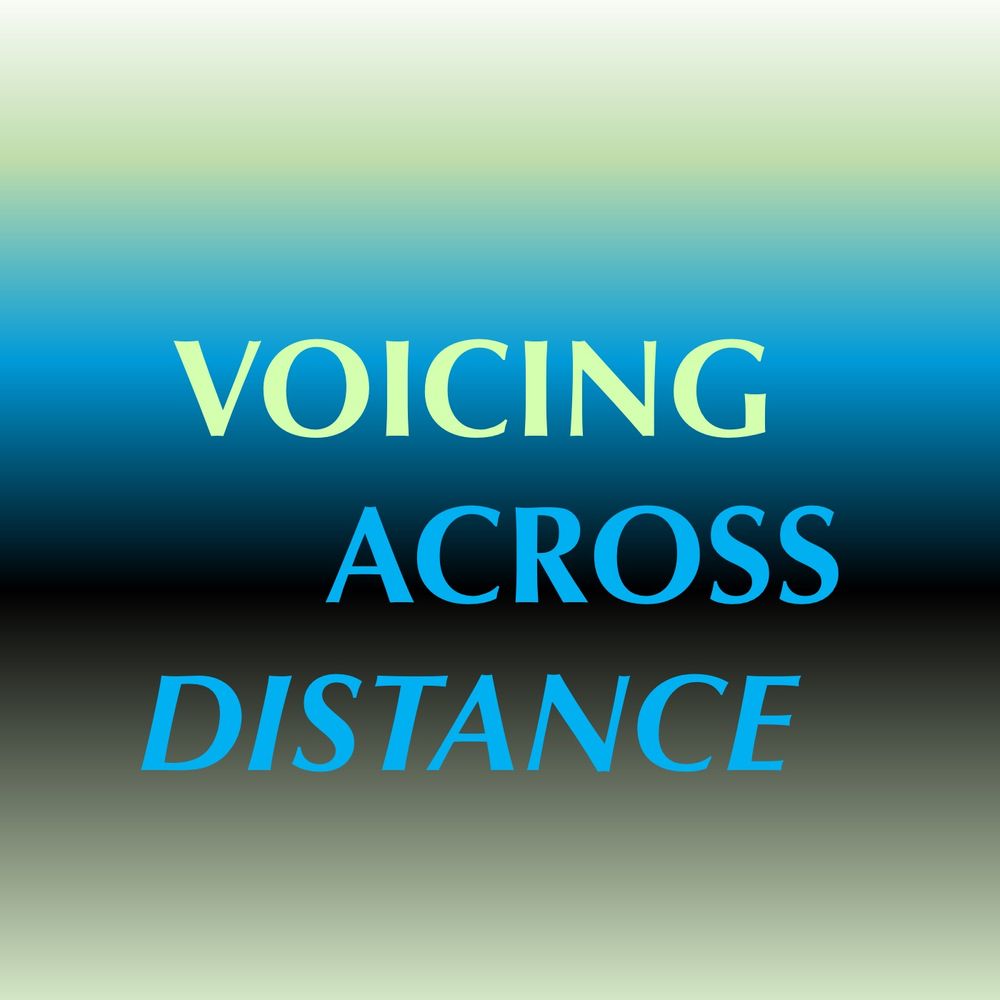 Voicing Across Distance podcast
hosted by Masi Asare
Listening for voices and vocal sound today, across social distance, with voice scholars and practitioners. Guests include: Abigail Bengson, Nina Eidsheim, Derrick Fox, Joan La Barbara, Katherine Meizel, Shana Redmond, Dylan Robinson, and more.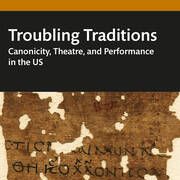 "What Do We Do With the Musical Theatre Canon?"
in Troubling Traditions: Canonicity, Theatre, and Performance in the US. Routledge, 2021.
A chapter co-authored chapter with Stacy Wolf, Rob Berman, Randall Eng, Eric M. Glover, David Savran, Georgia Stitt, Brandon Webster, and Sarah Whitfield.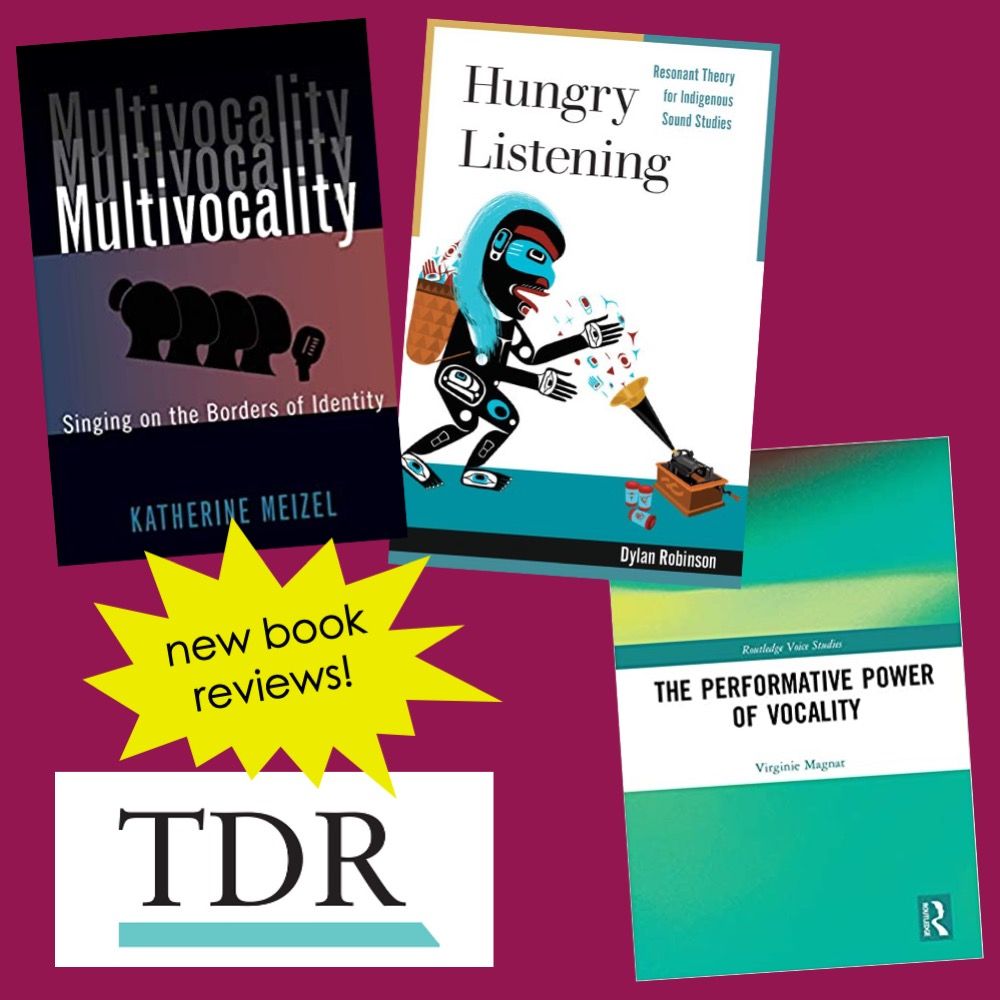 Book Reviews
TDR 65, no. 3 (September 2021): 174–77
Reviews of Hungry Listening: Resonant Theory for Indigenous Sound Studies (Dylan Robinson);  Multivocality: Singing on the Borders of Identity (Katherine Meizel);  The Performative Power of Vocality (Virginie Magnat).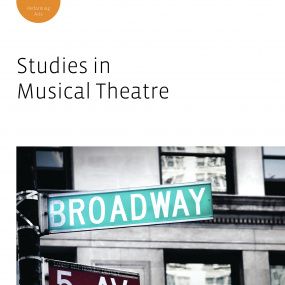 "The Black Broadway Voice: Calls and Responses"
Studies in Musical Theatre, Volume 14, Number 3, December 2020, pp. 343-359
In conversation with John Bronston, Elijah Caldwell, Rheaume Crenshaw, Khiyon Hursey, Jamal James, Zonya Love Johnson, and Dionne McClain-Freeney.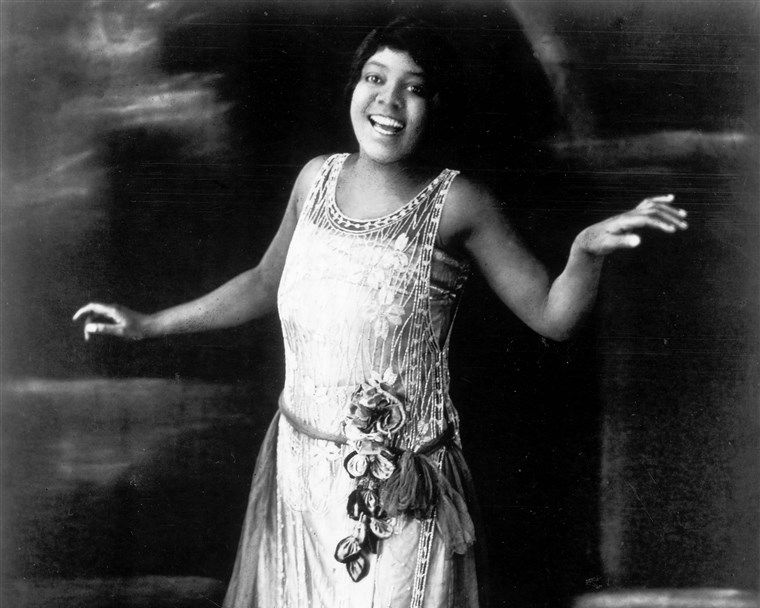 "Vocal Colour in Blue: Early 20th Century Black Women Singers as Broadway's Voice Teachers"
Performance Matters VOL. 6, NO. 2, DECEMBER 2020; PP. 52–66